Amongst enthusiasts Grand Seiko is known as perhaps the biggest value proposition in luxury watchmaking. The manufacture was almost unknown to Western markets only a decade ago, catering primarily for the Japanese domestic market and only occasionally imported overseas by the few "in the know". Now Grand Seiko can be found in high-end watch stores everywhere alongside the likes of Rolex and Omega, and in 2018 the independent Grand Seiko Corporation of America was launched in New York to bring Japanese watchmaking directly to the US market.
Grand Seiko is unique in the world of watchmaking in several ways. Other luxury watchmakers will tend to focus on one or two types of watch technologies, typically with a heavy emphasis on traditional mechanical watches alongside some paltry quartz offerings where size or price is a consideration. Grand Seiko by contrast brings three discrete movement types to the table, and none of them are an afterthought or relegated to the role of "women's watches". The 9F movement is among the greatest quartz movements ever made, utilizing temperature compensation and in-house grown quartz crystals to achieve timekeeping accuracy within +/- 10 seconds per year.
The 9S movement is the "standard" mechanical option for Grand Seiko, but the production techniques and materials used for this movement is anything but standard. With MEMS technology (Micro-Electro-Mechanical Systems) allowing for incredibly precise engineering of tiny parts, and proprietary hairspring and mainspring alloys such as "Spron 610" providing anti-magnetic, impact and temperature resistant properties, the 9S movement is a strong performer and comparable to chronometer-grade movements from Swiss watchmakers. The 9S is also available in a "hi-beat" variant which ups the movement's frequency from the industry standard 4Hz to 5Hz, which sounds like a small change but results in the hairspring vibrating an additional 172,800 times per day. All things being equal a higher frequency will result in greater timekeeping accuracy, so the 9S hi-beat is capable of even greater performance than its 4Hz brethren.
And finally we have Spring Drive, which is completely unique to Seiko and not found from any other watchmaker. Spring Drive is a hybrid technology, utilizing a quartz crystal oscillator rather than a traditional hairspring but generating and storing power mechanically via a rotor and mainspring. In many ways Spring Drive combines the most desirable traits of both technologies, offering the greater accuracy of quartz along with the artisanal beauty and "soul" of mechanical watchmaking. In this article we'll go over some exceptional timepieces utilizing all three (or four, including hi-beat) movement types at a more affordable price point than you might expect.
Grand Seiko SBGV205 9F Quartz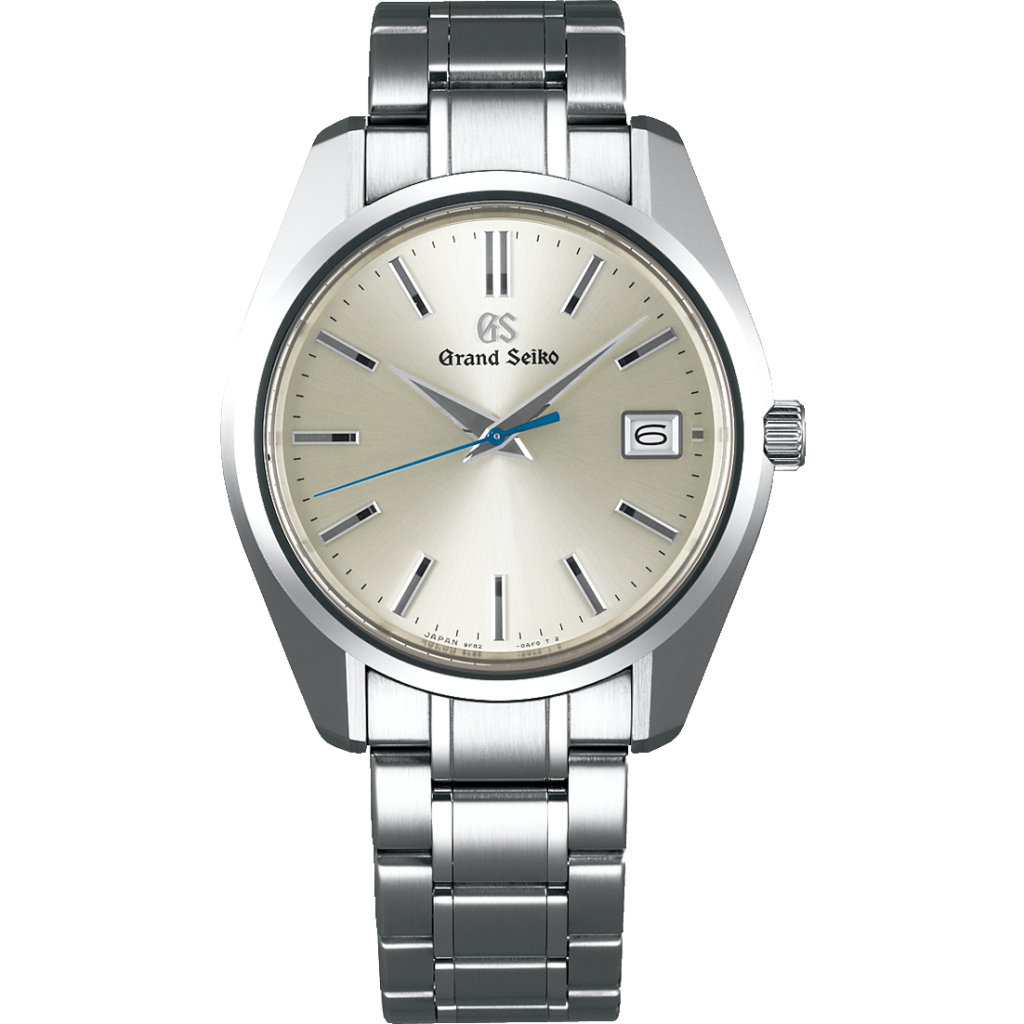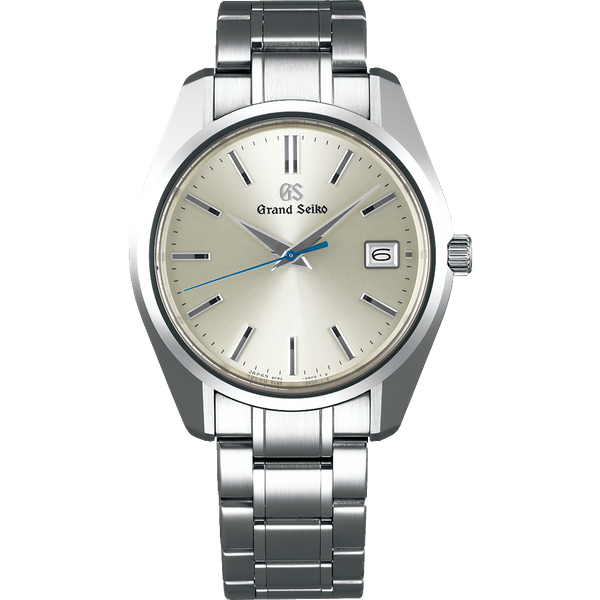 | | |
| --- | --- |
| Retail Price | ~$3,779 |
| Market Average | $1,909 |
| Appraisal Value | |
If your idea of the perfect watch is one that combines the elegance of a dress watch with the robustness of a sports watch, you'd be well served to check out the SBGV205. The champagne dial on this reference is truly something that pictures do not do justice to and needs to be seen in person, achieving a soft golden sunray finish that requires numerous layers of lacquer to achieve.
The "44GS" style case is recognizably Grand Seiko, and measures a very wearable 40mm in diameter by 10.4mm thick. With a steel case and bracelet, water resistance of 10 Bar (100 meters), and the ever-reliable 9F quartz movement within, this is a watch that can be worn everyday for decades and continue to perform just as well as it did out of the box.
Grand Seiko SBGN003 9F Quartz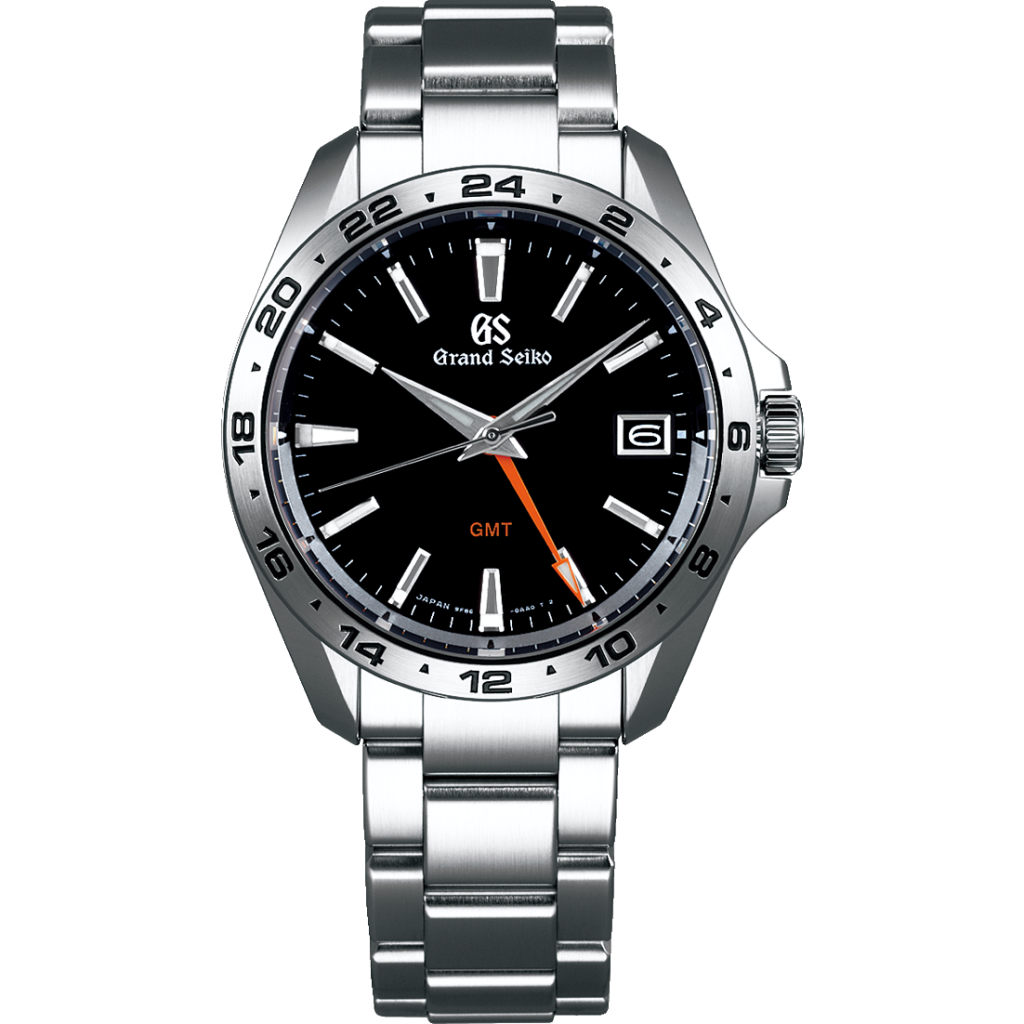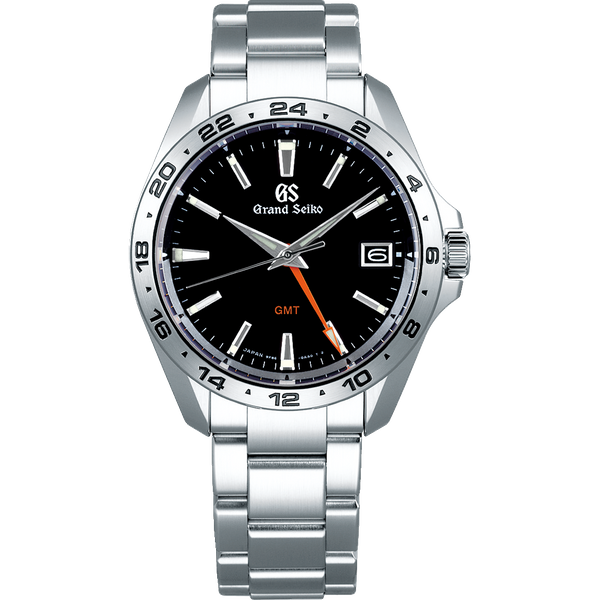 | | |
| --- | --- |
| Retail Price | $3,200 |
| Market Average | $2,567 |
| Appraisal Value | |
This is a watch that draws an inevitable comparison with the Rolex Explorer II reference 216570, both being sporty GMT watches with steel 24-hour graduated bezels, but there the similarities end. The Rolex is a mechanical timepiece with a rather large 42mm case, a cyclops magnifier over the date and a sticker price of $8,350 USD.
The Grand Seiko by contrast is equipped with the 9F high-accuracy quartz movement, has a much smaller case at 39mm, lacks a magnifier over the date window for a more integrated look and costs far less at $3,200 retail or approximately $2,500 on the second hand market. While some may consider this to be the "poor man's Explorer II", I think of this watch as the much smarter buy for anyone who likes the style but wants greater accuracy at a fraction of the cost.
Grand Seiko SBGR311 9S Mechanical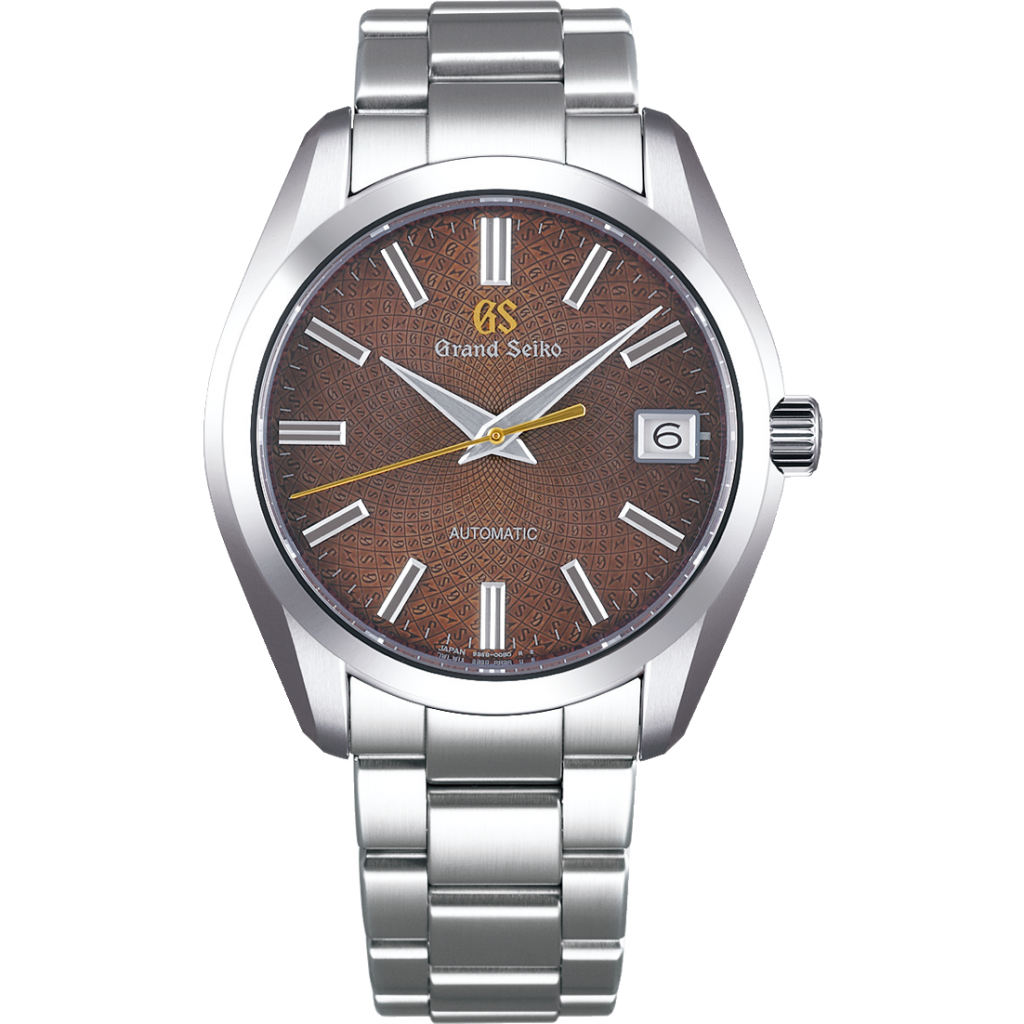 | | |
| --- | --- |
| Market Average | $4,202 |
| Appraisal Value | |
Grand Seiko are renowned for some of the finest dials in the business, and with the SBGR311 it is easy to see why. This "tessellated" chocolate brown dial features a repeating pattern of gothic Gs and Ss, along with the historic mark of Daini Seikosha, spiraling inward in ever-finer fonts. The golden second hand compliments this dial beautifully, creating easily one of the most intricate and eye-catching watch dials ever made. The 42mm case is on the large side for Grand Seiko, allowing for more dial real-estate to showcase that incredible patterning.
Water resistance is still a very capable 10 Bar (100 meters) like most modern Grand Seikos, making this a watch you can wear for the beach as easily as the boardroom. This reference is a limited edition of 1300 units, so this makes a compelling case as an investment watch as well since the resale value is likely to go up once stock becomes scarce.
Grand Seiko SBGA211 Spring Drive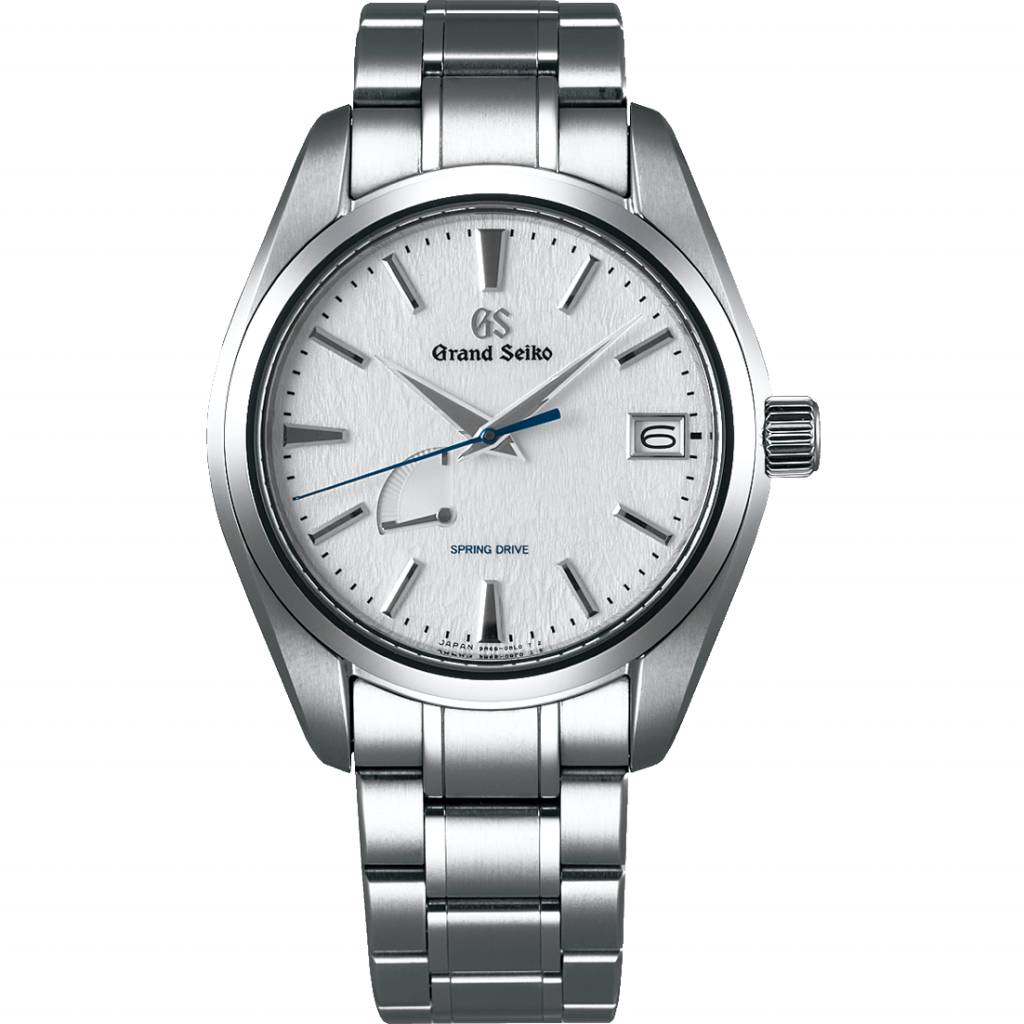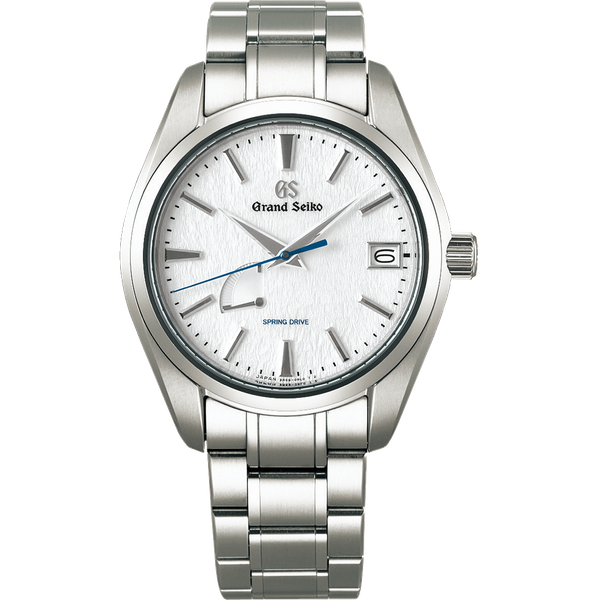 | | |
| --- | --- |
| Retail Price | $5,800 |
| Market Average | $4,356 |
| Appraisal Value | |
The SBGA211, aka "Snowflake" is perhaps the most iconic of all Grand Seiko watches. This reference goes by the nickname Snowflake due to the textured white dial, which takes on the appearance of a field of freshly fallen snow. The Spring Drive's signature smoothly gliding second hand lends this watch a real zen quality, as the blued steel sweeps over the pristine white dial below. A power reserve indicator is featured at 7:30 on the dial, a handy feature if you wear several watches in rotation to ensure that you don't need to re-wind the watch and set the time again.
The Snowflake also lives up to its name with its ultralight titanium case, weighing in at 100 grams including the bracelet. A steel Rolex submariner reference 116610LN weighs in at about 160 grams, by way of comparison. The case measures in at 41mm in diameter by 12.5mm thick, which should flatter the majority of wrists and fit easily under a shirt cuff when needed. If you want to get into Grand Seiko but don't quite know which reference to start with, take a good long look at the SBGA211.
Grand Seiko SBGJ203 9S Hi-Beat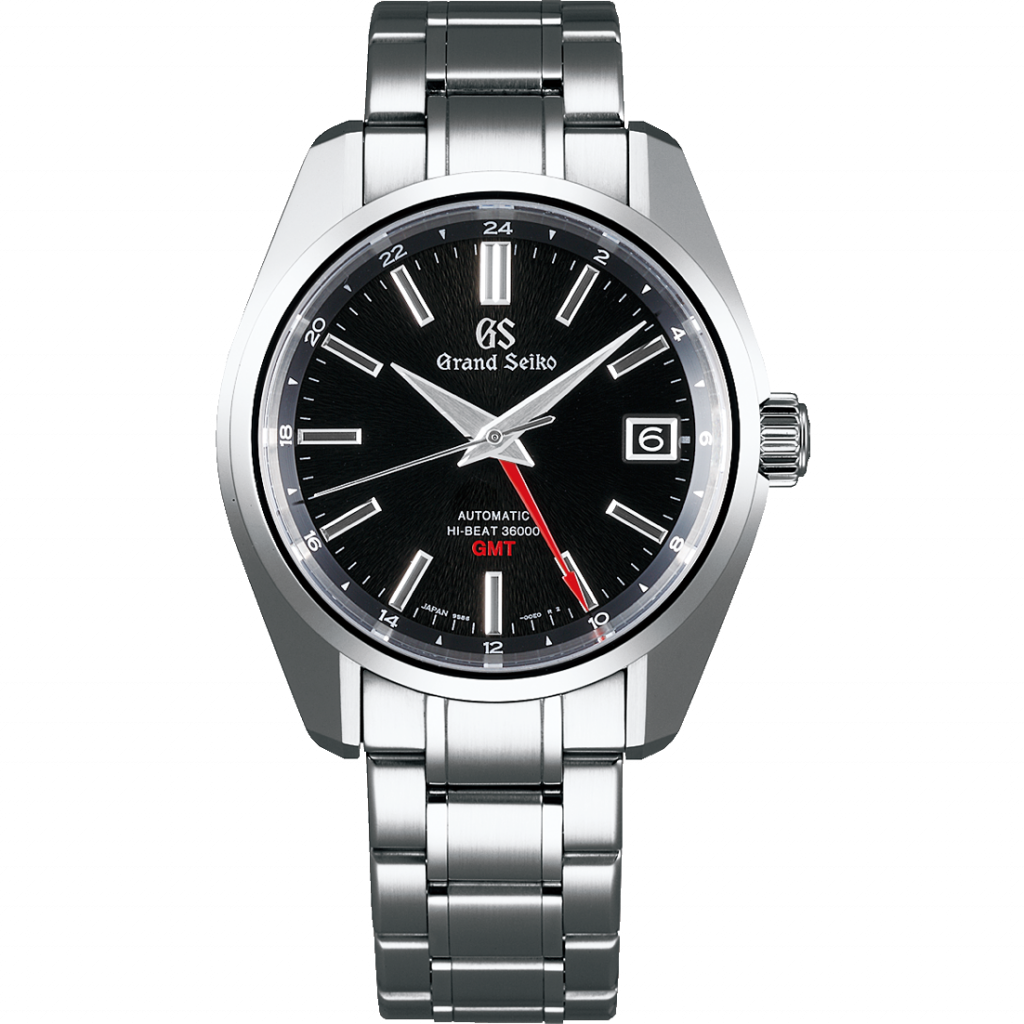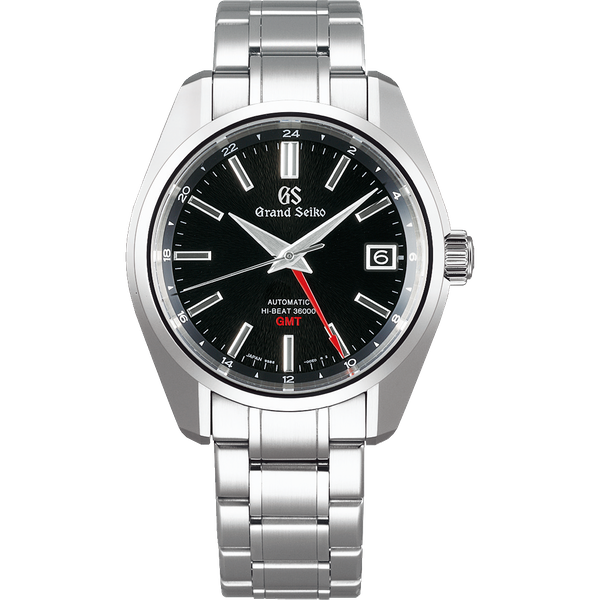 | | |
| --- | --- |
| Retail Price | $6,300 |
| Market Average | $4,456 |
| Appraisal Value | |
Capping off this list we have the rather drool-worthy "dark horse", the SBGJ203 Hi-Beat GMT. Featuring Grand Seiko's iconic 44GS case design, the dial on this reference appears at first glance to be plain black, but under closer inspection reveals a fine radial pattern referred to as a "Mount Iwate" dial, inspired by the slopes of the namesake mountain visible from the windows of the Shizuku-Ishi Watch Studio where Grand Seiko mechanical watches are made.
Being a hi-beat movement, this watch offers greater timekeeping accuracy than a "standard" 9S mechanical, as well as a smoother sweep to the second hand. The case size remains very wearable at 40mm wide, but the use of a hi-beat GMT calibre has increased the thickness on this timepiece to 14mm, which is pushing the boundary of what will fit under a shirt cuff. Nonetheless, the combination of a unique case shape, chameleon-like dial treatment and a truly high-end movement within make this reference a winner.