When it comes to Japanese watches, three main brands dominate the landscape; Seiko, Citizen, and Casio. Each have their own areas of expertise and emblematic watches, and appeal to different demographics of watch collectors. While both Seiko and Citizen offer a dizzying array of watch collections at almost every conceivable price point, Casio is more focused in their watchmaking efforts.
From their early calculator watches to the ubiquitous G-Shock, Casio are arguably the best at making highly functional-yet-durable timepieces where form absolutely follows function. Casio are experiencing something of a renaissance amongst watch collectors, and given their modest price points (especially when buying used), Casio is an excellent brand to buy into for a last-minute Christmas gift for the watch geek in the family. Below are five especially notable Casio watches that are worthy of a place under the tree this year.
G-Shock DW5600E "NASA"
Move over Omega Speedmaster, there's a new spacefaring watch on the block. The Casio DW-5600 NASA Limited Edition is beautifully clean and crisp looking for a G-Shock, with the NASA "worm" logo dominating the aesthetic at 12 o'clock. When the EL backlight is activated the dial even displays an image of the moon, a nice touch that will certainly appeal to NASA nerds. As a limited edition, this piece also has the potential to become a future collectible and I wouldn't be surprised if the affordable price tag doesn't last for long. Since this is a G-Shock, it comes with all the durability and functionality befitting a timepiece that honours space exploration, with 200 meters of water resistance, date, calendar, stopwatch and alarm modes. This watch uses a battery for power, but battery changes should be rather infrequent due to an estimated lifespan of 2-10 years depending on how frequently the backlight is used.
G-Shock GW5000
If you're looking for the iconic G-Shock with all the modern bells and whistles, look no further than the GW5000. This reference is as classically G-Shock in appearance as you can get, referencing the very first G-Shock created in 1983 but packed to the gills with all of Casio's modern tech. This is a "tough solar" watch, meaning it uses a solar panel hidden underneath the dial for power and boasts shock resistance to protect the watch against some rough-and-tumble use. Water resistance is rated at 200 meters, so this is perfectly suitable for diving or water sports. Functions include a backlight, atomic timekeeping via GPS sync in five countries (Japan, USA, Germany, England & China), world time across 48 time zones, a 1/100th of a second chronograph, 24hr countdown timer, up to 5 independent daily alarms, and a perpetual calendar. If I had to name a particular reference as the quintessential G-Shock, this would be it.
OCWS100 Oceanus
If the robustness and functionality of a G-Shock appeals to you but you find the aesthetic off putting, Casio makes a collection of much more classically styled watches called the Oceanus that hide a surprising amount of tech behind a handsome analog face. At first glance the OCWS1000 could be a traditional time-and-date only timepiece, but this watch also uses a solar cell for power, features a perpetual calendar and atomic timekeeping via GPS sync in JP, US, EU & China. The Oceanus also looks and feels decidedly more luxe than your typical G-Shock, with a case and bracelet made of hardened titanium and a dual curved sapphire crystal over the dial. Water resistance is still a highly capable 100 meters on this reference as well, making the Oceanus just as tough and ready for action as its plastic-and-resin siblings. This is the Casio to wear if you love low-maintenance, always-accurate timekeeping but prefer a more traditional look.
GMWB5000D G-Shock 35th Anniversary Full Metal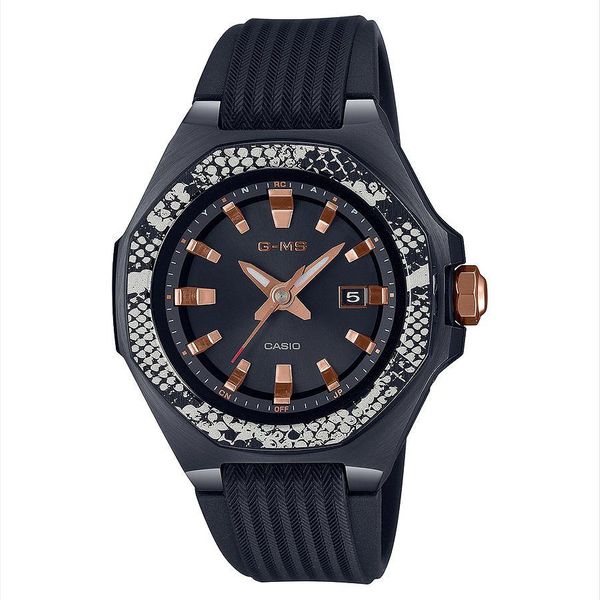 | | |
| --- | --- |
| Market Average | $362 |
| Appraisal Value | |
All the Casio references discussed so far will feel rather lightweight on the wrist, being made either of plastic and resin or titanium. Lightweight watches have their niche, particularly for use while exercising or playing sports, but there's an irrational attachment human beings have to things with heft. Weighty items immediately feel more substantial and luxurious, and the GMWB5000D certainly brings the sensation of a quality watch with its all-steel construction. This is a first for the G-Shock series, and this reference displays a level of finishing and thoughtful construction you'd expect from a luxury Swiss watch. Functionality remains stellar, with solar charging, backlight, GPS atomic timekeeping, world timer, stopwatch, countdown timer, alarms and perpetual calendar, with the addition of Bluetooth synchronization for pairing with a mobile phone. If you ever considered a G-Shock but the idea of a plastic watch seemed cheap, the Full Metal may be the gateway into Casio for you.
GWFA1000 G-Shock Frogman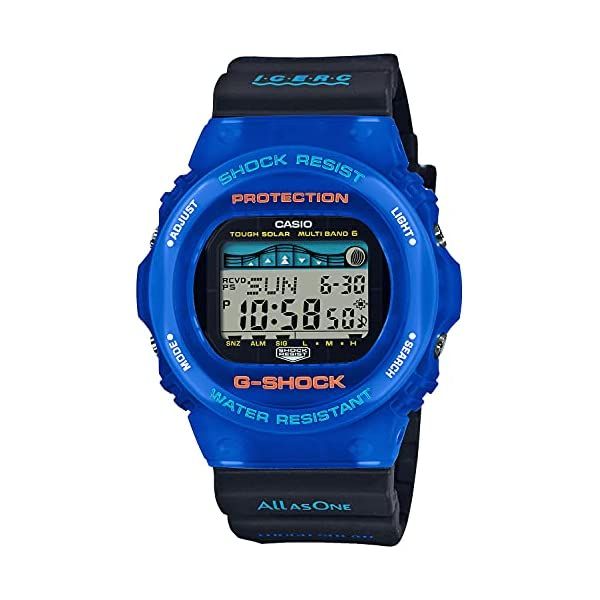 | | |
| --- | --- |
| Market Average | $773 |
| Appraisal Value | |
Easily the most masculine of all G-Shocks, the imposing Frogman collection are massive 56mm divers that will dwarf all but the stoutest of wrists. Reference GWFA1000 is the first all-analog watch in this collection, and it is built to withstand the extreme pressures of deep diving with a Carbon Monocoque (single shell) case made of carbon fiber reinforced resin. The watch is shock-resistant and magnetic-resistant, features a scratchproof sapphire crystal over the dial, and offers a dedicated diving timer function, with diving records and metrics viewable via Bluetooth connection to a smartphone. All of your standard G-Shock functionality is still present as well, with GPS synchronized timekeeping, stopwatch, countdown timer and a perpetual calendar. The Frogman is aimed squarely at serious divers, but the robustness and utility of this timepiece will appeal to anyone that appreciates large tool watches.