The proposition of a three-watch collection for $3,000 has always been interesting to me. At an average of $1,000 per watch, it's a price point where you've graduated from watch newbie options like a Seiko 5, but also not yet ready to step up to the offerings of typical luxury watch brands we might think of such as Omega, Tudor, and Rolex.
Furthermore, the philosophy behind composing a three-watch collection is also quite interesting. Do you spend the bulk of your money on one watch or get three more consistently priced options? How should the pieces in the collection complement each other?
Without further ado, here's my take on the categories of watches that should make up a versatile three-watch collection, and my specific picks for each category.
Watch #1: The Classic
Personally, I can attribute my interest in watches in some part to my interest in history. For the most part, the modern wristwatch is a fashion piece that glorifies an art and science developed for hundreds of years that has been rendered obsolete by software and electronics. I think it's only fair that at least one of the three watches in my hypothetical collection should pay tribute to an icon of the past.
My Pick: Tudor Prince Date+Day ref. 76200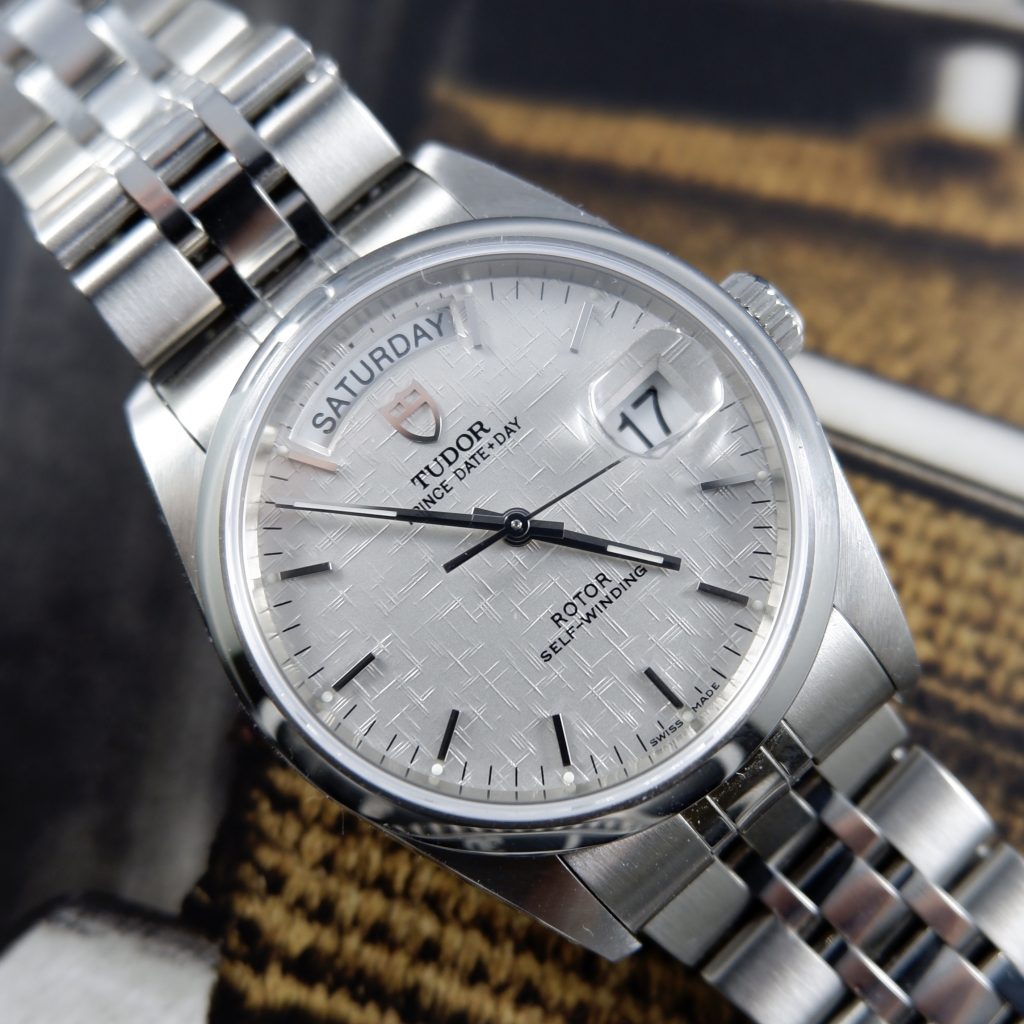 | | |
| --- | --- |
| Market Average | $2,522 |
| Appraisal Value | |
My pick for this category is a watch that I have personally owned and written about: the Tudor Prince Date+Day, reference 76200. Check out my in-depth review of this watch here.
This classic watch is Tudor's version of the Rolex Day-Date. At 36mm, with an uncommon complication and rarely-seen linen dial, the Date+Day is subtle, though with the exception of the cyclops eye – you don't see that on the watches in Tudor's lineup anymore.
As of the time of writing, the market average of the Tudor 76200 is just under $2,000 – though examples can be commonly found for as low as $1,500. Though I'm spending nearly two-thirds of our collection budget on one watch, I feel that it's well worth it for a timeless piece from an almost universally loved and respectable brand.
Watch #2: The Statement Piece
Aside from their ties to history and engineering, every watch says something about the person who wears it – that's why most people do. That's why I'm calling my second pick the statement piece. It's a watch that you wear with the single-minded purpose of self-expression.
Having looked at thousands of unique watch models through my work on this website, the unfortunate trend is that collector interest is concentrated in a very small selection of brands and models. Buy this watch because you like it – not because of what other people think or the name on the dial.
My Pick: Seiko Prospex Green Sumo ref. SPB103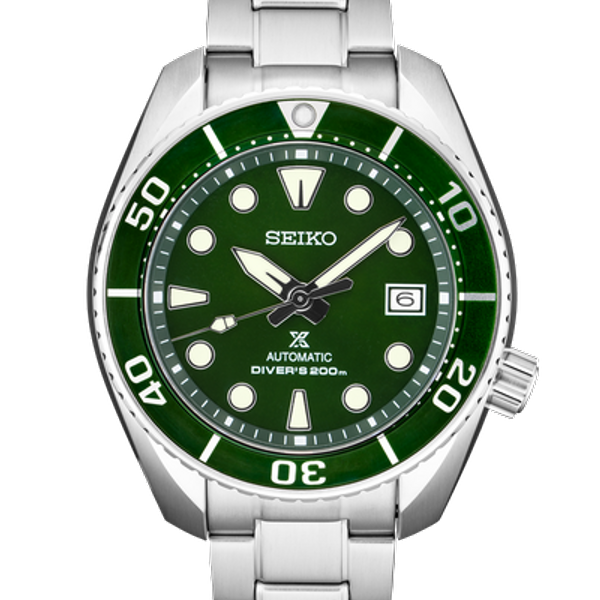 | | |
| --- | --- |
| Retail Price | $850 |
| Market Average | $634 |
| Appraisal Value | |
My pick in this category would go to the Seiko Prospex Green Sumo, reference SPB103. If the Tudor Prince is the classic, this watch is everything but. It measures in at 45mm in diameter, though it wears smaller than that due to its short lugs that pull down to hug the wrist. It's also, of course, green.
In fact, the SPB103 is the first-ever Sumo with a green dial. The watch was originally released in 2019 and includes a slew of other upgrades to the latest generation of the Sumo, including a slimmer case height of 12.5mm and an upgraded 6R35 movement. For me, there's always been something appealing about a dive watch with a bright green dial, and this is a watch with a sense of occasion.
The Green Sumo trades for about $650 on the secondary market as of the time of this writing, slightly below its $850 retail price. That puts our total at $2,650, giving us just enough dough left for our third and final piece.
Watch #3: The Beater
Finally, no collection is complete without a beater watch. This is a watch that is rugged and built to last. It's something that you won't have to worry about when it comes to shock resistance, or banging it up a little bit.
When it comes to the real tough guys in the watch business, you'd have to hand it to Casio's G-Shock collection. It's all in the name – G-Shock has forged a reputation among casuals and enthusiasts alike for durable watches at an affordable price.
My Pick: G-Shock Full Metal Square ref. GMWB5000D-1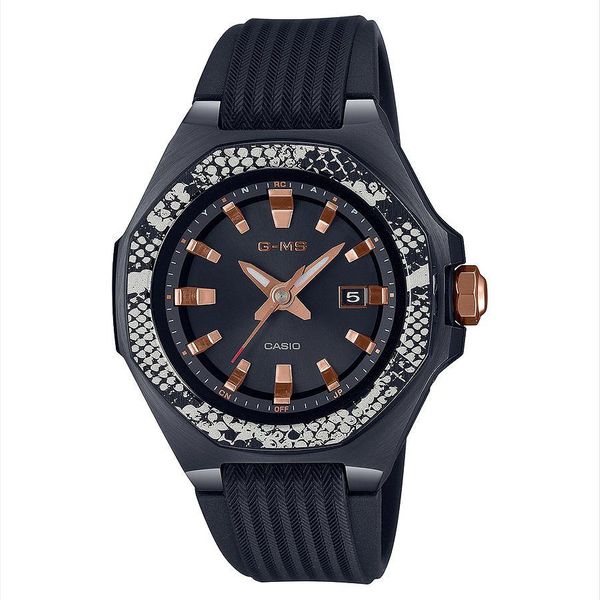 | | |
| --- | --- |
| Market Average | $362 |
| Appraisal Value | |
Though I'm going with a G-Shock, my pick lacks the traditional resin case that G-Shocks have become famous for. Instead, as the name suggests, the GMWB5000D-1 use a a full stainless steel case – the first, in fact, in G-Shock's history. This watch was originally released for the 35th anniversary of G-Shock back in 2018, though it was not a limited production and can still be purchased new today.
In terms of pure utilitarian value, this watch has it all. If the Tudor Prince and the Seiko Sumo are modern evolutions of classic watches, the G-Shock has fully embraced technology of the 21st century. Solar powered, with Multi Band 6 atomic timekeeping and bluetooth connectivity to boot, this watch does it all while avoiding routine servicing costs and looking good doing its job.
In terms of price, this watch retails for $550 and sits right around $450 on the secondary market. Going off current market averages, technically this puts us at around $3,100 total for our collection – $100 over our initial budget. But hey, that's not too bad – and with some deal hunting it's definitely possible to get all three watches for under 3 grand.
Conclusion
What are the three watches in your hypothetical three-watch collection? I'd love to hear your comments and collecting philosophy.