With a budget of around $5,000 USD, which would be a better use of funds, five affordable watches, or one expensive watch? In part 1 of this article, we explored the affordable approach, with a collection of five watches costing around a grand a piece designed to suit a variety of situations and dress codes. In this part I'll discuss the alternative approach, allocating the entire budget to the best possible single watch for all occasions.
Editor's note: This is part 2 of a two part series. You can find part 1 here.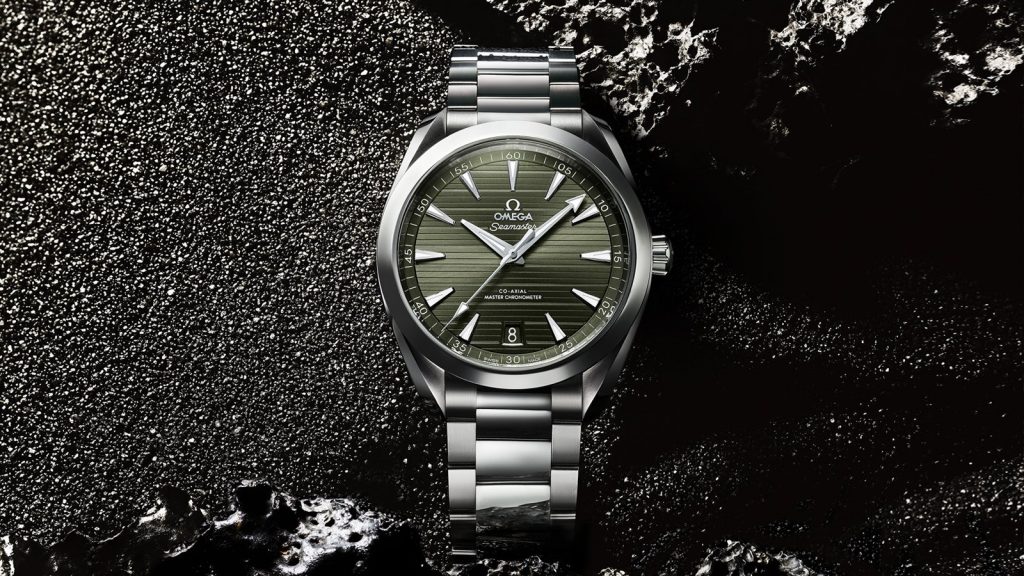 Wearing only one watch every day does have its attractions. You don't need to think about which watch to put on in the morning. You will naturally form a stronger affinity for a watch you wear daily over a number of years or decades. It will become your watch, both in your own mind and the minds of your friends, colleagues, and family. A daily wearer will make a much better heirloom watch than one that spent most of its time in a watch box. The recipient will feel a much greater sentimental attachment to the watch because they associate it with you.
On a more objective level, the one watch approach can be better for those with limited funds since you'll be reaching for the best timepiece you can afford. This will usually result in a more accurate, durable, and prestigious watch with greater residual value than a box full of inexpensive watches. But these advantages come with a considerable drawback: you've only got one watch, so it needs to be as versatile and reliable as possible. Here are three examples that I feel would make a fantastic "GADA" (go-anywhere do-anything) timepiece with price stickers around the $5K mark.
#1. Rolex Oyster Perpetual 36 with blue "Explorer" dial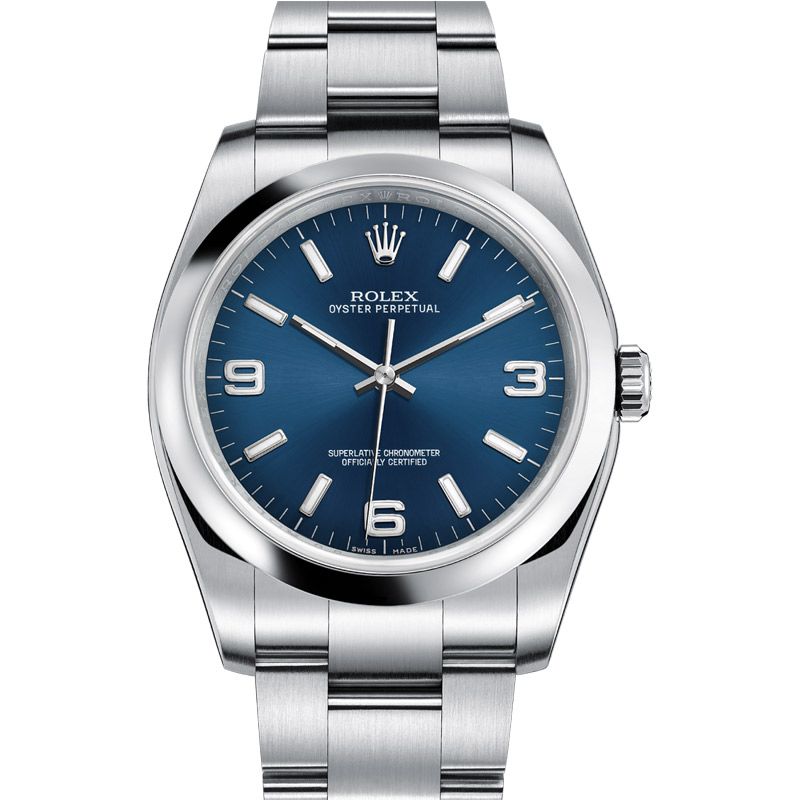 In terms of brand recognition and value retention, Rolex stands practically peerless amongst watchmakers. This Oyster Perpetual (watch overview) is priced at the entry-level for Rolex, but don't let that deter you; the calibre 3130 beating within is the same superlative chronometer movement found in the $7,900 RRP Submariner, regulated to an accuracy of -/+ 2 seconds per day. This particular model is also rather special as it makes use of Arabic numerals at 3, 6 and 9 o'clock that are filled with Rolex's proprietary luminous compound Chromalight, a dial layout strongly associated with the Explorer reference 214270. This is sure to cause some double-takes amongst Rolex aficionados and could make a great conversation starter. "Nice Explorer… wait, is that a blue dial?"
In terms of proportions, the 36mm dial, 11.7mm height, and lug-to-lug span of 45.7mm make this an incredibly versatile timepiece that will suit both masculine and feminine wrists alike. The svelte profile will flatter formal attire while the use of colour and brushed steel allows the watch to be equally at home with a t-shirt and jeans.
Being a Rolex, you also get 10 bar water resistance making this well suited for water sports, 904L Oystersteel which is particularly resistant to corrosion, and 18K gold hands and hour markers for a tarnish-resistant and luxurious appearance. And as a rather under-the-radar reference, I would expect some haggling would yield a sale price well within our arbitrary $5K budget. If you only had one watch to wear every day, this Rolex could easily fit the bill.
#2. Grand Seiko SBGA293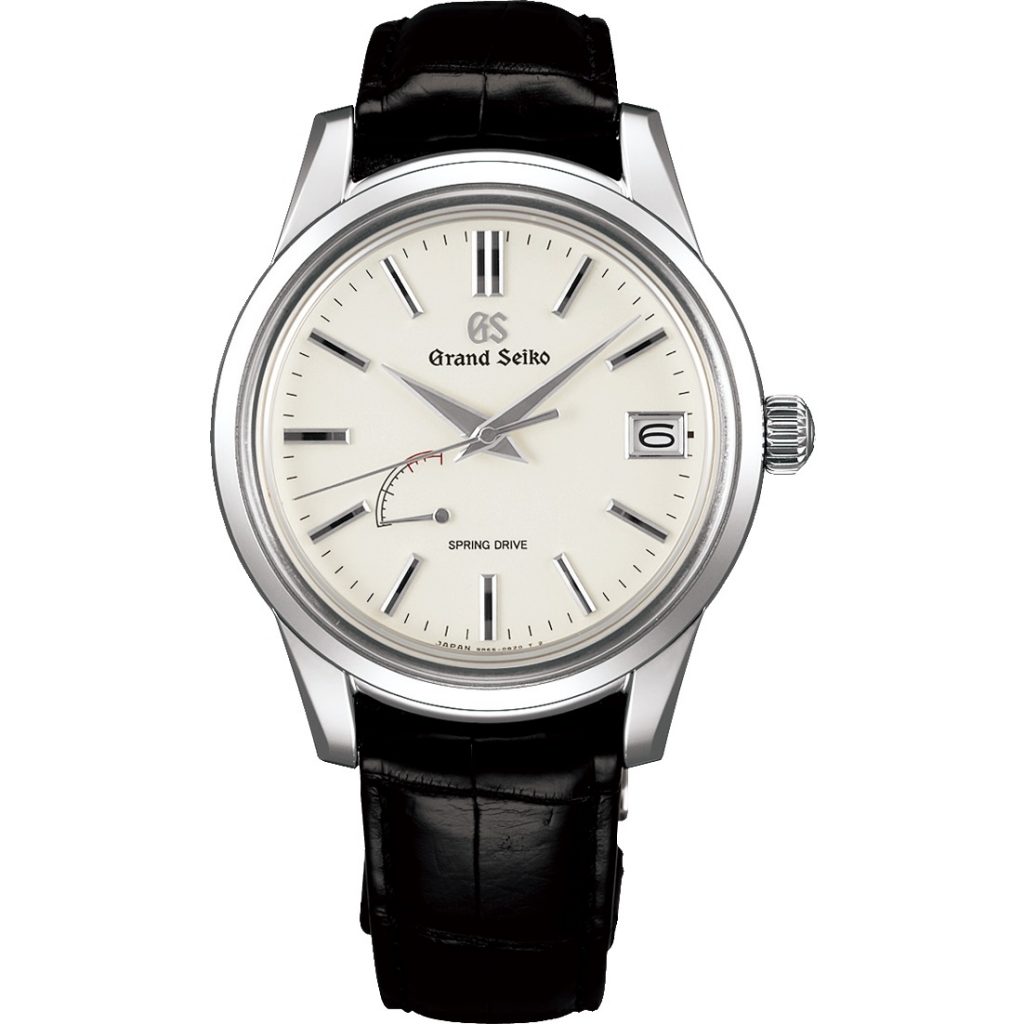 A perfect GADA watch needs to achieve a pretty tough juggling act, being classic and versatile without becoming boring, as well as being accurate and reliable day after day, year after year. Enter Grand Seiko's Spring Drive, a calibre that combines the timekeeping precision of quartz with the beauty and intricacy of a mechanical movement.
For those unfamiliar with Spring Drive, I'd recommend this video by Time&Tide for a more detailed explanation, but the short version is this is a movement that achieves a daily precision of +/- 1 second via the use of a quartz crystal oscillator but without a battery. Instead, this watch features a conventional mainspring wound by a rotor, which in turn powers a small generator that supplies electricity to the integrated circuit. The result is a movement offering greater accuracy and durability than any equipped with a traditional hairspring while still being fundamentally mechanical at heart.
I chose this particular reference rather than the more ubiquitous SBGA211 "Snowflake" (watch overview) for its attractive off-white dial, which provides a vintage charm to the watch and makes it more interesting and adaptive to ambient lighting than a plain white. The lugs of the SBGA293 (watch overview) curve nicely downward to hug the wrist, and with a 40.2mm dial diameter, 12.8mm height and 48.1mm lug-to-lug span this watch will suit a variety of wrist sizes and fit under a dress cuff with ease.
Dial symmetry purists may bemoan the power reserve indicator at 8 o'clock, but I find this to be an attractive and useful complication that lends an old-world precision instrument aesthetic to the watch. This Grand Seiko showcases the magnificent black-polished hands and indexes emblematic of the brand, and would offer an endlessly intriguing play of light over all those mirrored surfaces for its wearer.
#3. Omega Aqua Terra 150M Co-Axial Master Chronometer 41mm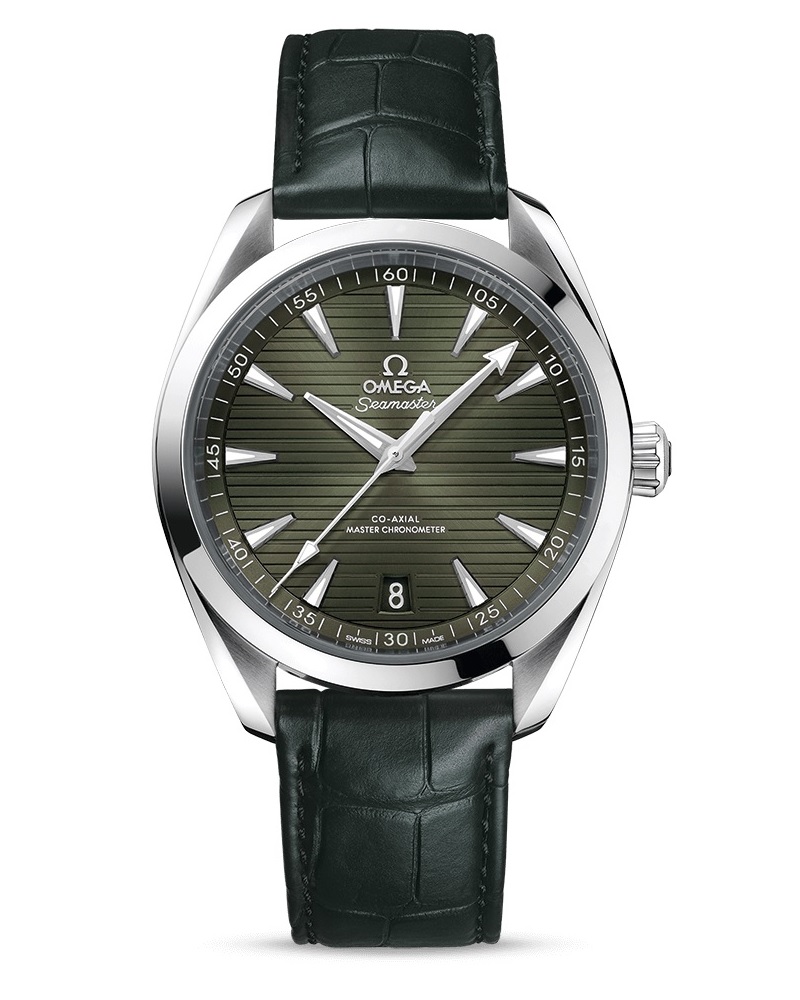 Last but not least we have the Omega Aqua Terra (watch overview), in a new olive green colourway that manages to walk the fine line of being subdued enough to be versatile while remaining interesting and characterful. The 41mm dial diameter and 13.2mm height are on the larger size for a daily wearer, but the deep curvature of the lugs and a modest 47.5mm lug-to-lug span ensures this watch will wear comfortably on the majority of wrists.
The Omega calibre 8900 within this reference is one of the most over-engineered and reliable mechanical movements available, being tested twice over a total of 25 days by two independent Swiss organisations for accuracy, water resistance, isochronism, and magnetic resistance. It achieves a daily timekeeping precision of -0/+5 seconds per day, twice as precise as a certified chronometer, and can resist magnetic fields up to 15,000 Gauss making it for all intents and purposes immune to magnetism.
The dial of this Aqua Terra is one of its greatest strengths, with rhodium-plated applied indexes, a horizontal "teak" pattern evocative of the deck of a ship, and Arabic numerals marking the minutes in 5-minute increments to assist legibility. The hour hand can be adjusted forwards or backwards in one-hour steps without stopping the watch, to provide easy adjustment for daylight savings or when travelling between time zones. With 15 bar water resistance, this watch can also handle any kind of water sports or recreational diving its owner might subject it to, whilst looking more elegant and restrained than most dedicated dive watches could manage.
Conclusion
Well there you have it, a 5-watch collection or one of three exceptional GADA watches for $5,000. I'm kind of a "one watch" man myself, and for me personally, I'd be spending my money on the Aqua Terra. Which would you choose? Let me know in the comments!